Robert Wogdon cont...
Reprinted by kind permission of the Civic Society and Mrs Plumb the widow of the author
of the original article Mr Philip Plumb published in the Buntingford Journal in July 2002.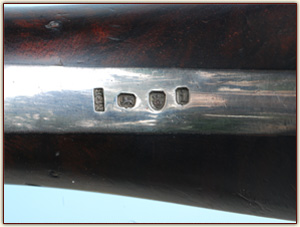 Wogdon moved to London to carry on his trade on his own account. Various pistols with silver mounts hallmarked with the date of their manufacture appear in collections of firearms or at sales and enable his progress to be traced. In 1774 he set up in the fashionable Haymarket area of London and from then he became renowned for the superb duelling pistols he produced. They were tailored to fit the individual customer's requirements and physical attributes. He cleverly curved the stocks (handles) of the guns to act as a counter weight and produce better balance. One of the finest pairs of duelling pistols produced by Wogdon is in the Royal Collection at Windsor Castle. Wogdon made blunderbusses, sporting guns, military pistols, carbines and many other types of gun although pistols were his main product.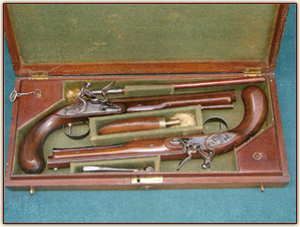 So that each participant should have an equal chance, duelling pistols were produced in matching pairs. The challenged person would have the choice of pistol which, with its companion, would be sold in a wooden case, usually of oak or mahogany. The interior would be lined with baize and there would be a number of small compartments to hold the pistol, bullet mould, powder flask, cleaning rods and other accessories.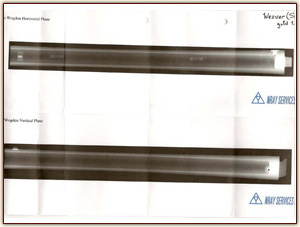 Wogdon built a reputation for the accuracy of his pistols and was said to bend his barrels so that they would strike the target exactly at twelve yards, the average distance at which duels took place. Some Wogdon pistols made history including the killing of General Alexander Hamilton by Vice President Aaron Burr, in a duel at Weehawken, New Jersey, U.S.A. on 11th July, 1804. Another famous pair, now in a museum, was used in the duel between Lt.Col. Charles Lennox, of the Coldstream Guards, and the Duke of York. Their quarrel had lasted two days before they met on Wimbledon Common, 27th May, 1789. The pistol of Col. Lennox narrowly missed the Duke's head. Lennox became the fourth Duke of Richmond in 1806. He died unpleasantly, not as the result of a duel, but from rabies caused by a bite from his pet fox.

Wogdon even had a poem written about him and published in 1783. The first two lines were:

'Hail Wogdon! Patron of that leaden death Which waits alike the bully and the brave'