No More Scaffold (Part 58)
Martin & Mandy


Finally all the scaffold has gone and we are left with the building on its own. It's hard to find good tradesmen and we have been very lucky. Anyway here's the advert, if you need a scaffolding company then you would do well to consider Hertfordshire Scaffolding and a chap called Vince whose number is 07973 939620, it's certainly fair to say we are really pleased with the service he provided from start to finish.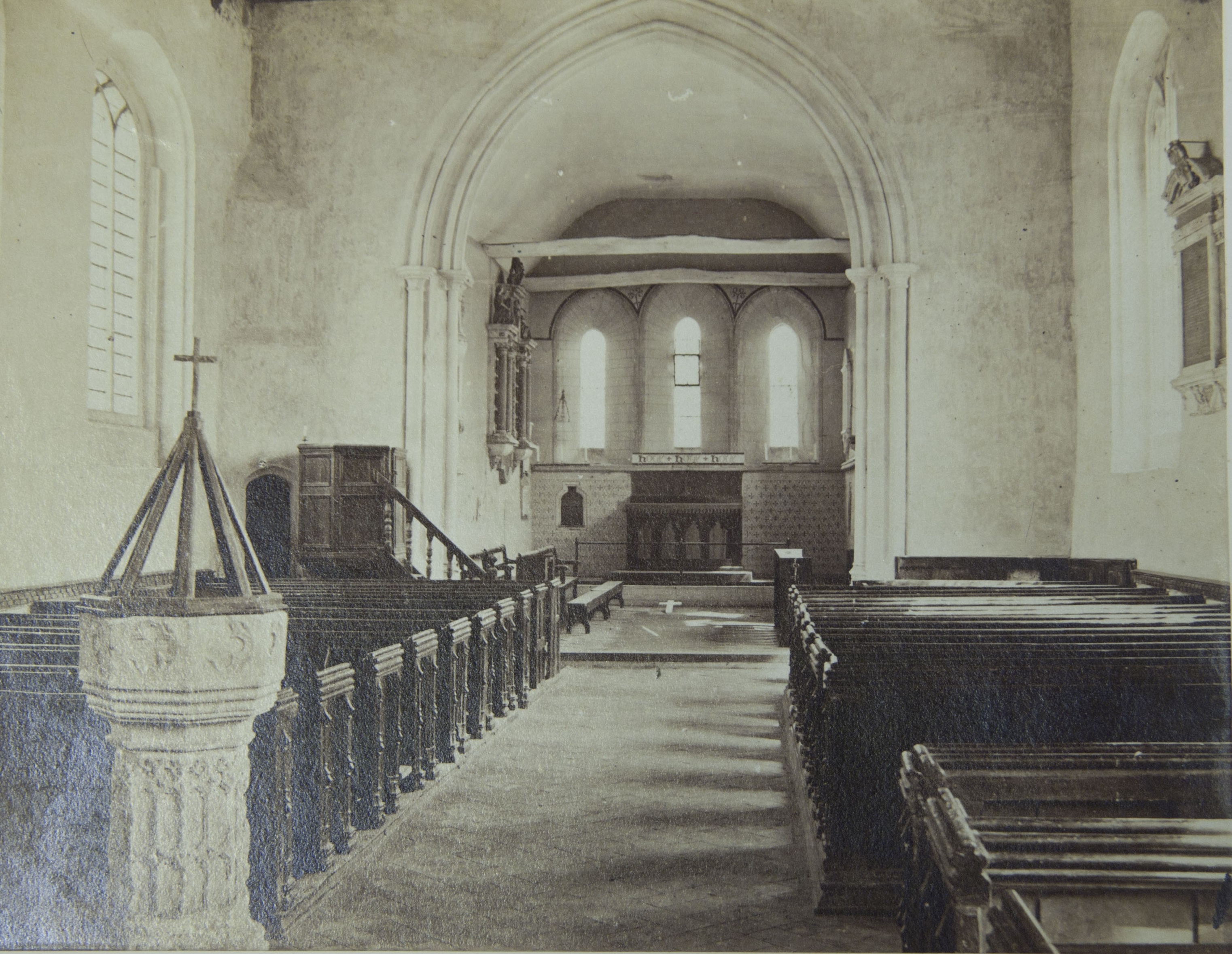 Remember Gerish? I am sure we've mentioned him before... William Blyth Gerish was an antiquarian and was rather keen on Hertfordshire. He quite liked churches and the few internal pictures of St Bartholomew's that we have are from his collection. In the one at the bottom of this page you can see the Crouch Memorial in the chancel, and the door that used to be the entrance to the rood screen stairwell. You can also see the Slatholme's memorial on the south wall of Nave, this was repositioned when the roof was removed and is now in the chancel, where it sits above the oldest stone carving we have. He's an early green man - probably 14th or 15th century.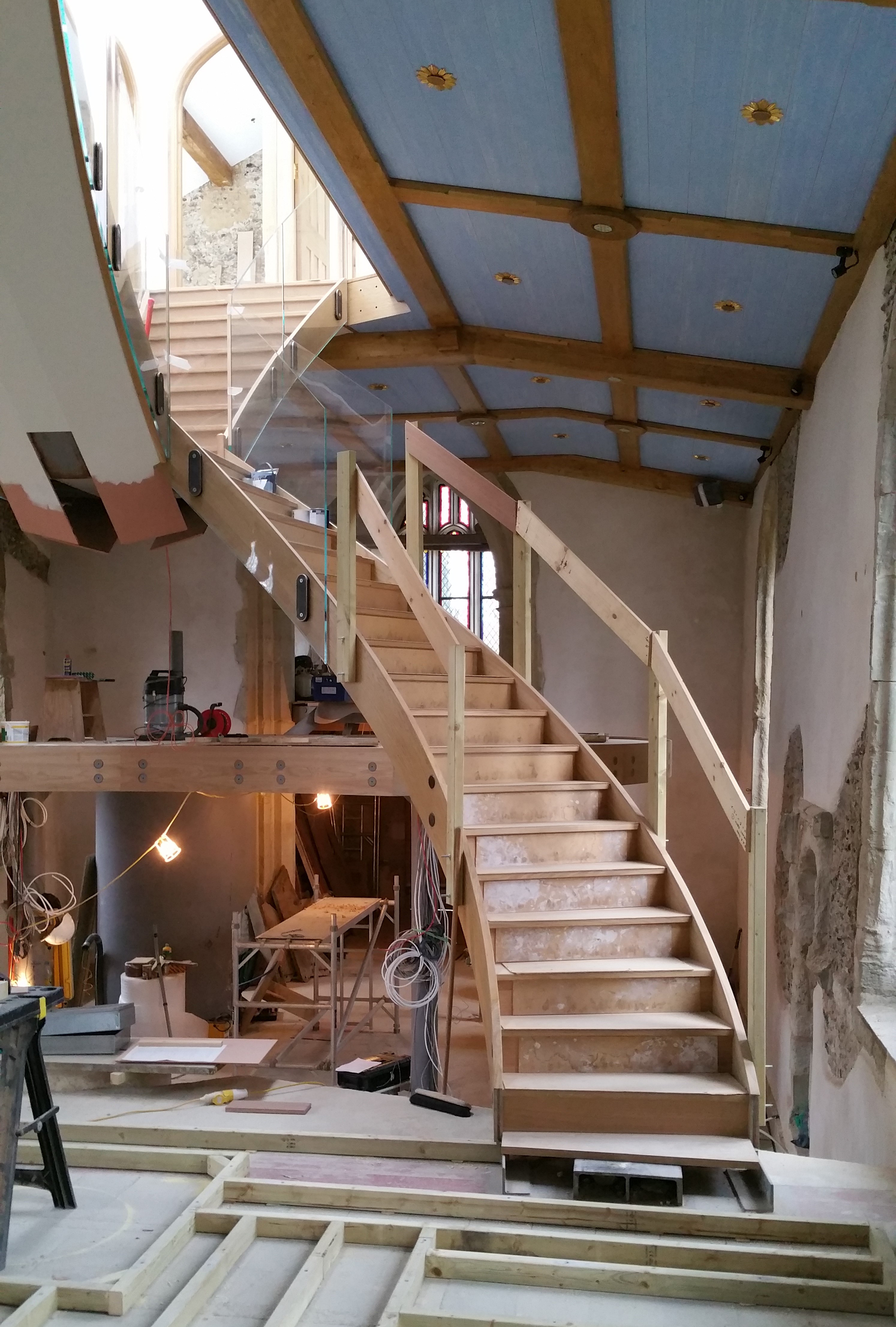 You can also see the most beautiful carved pews - I would love to know where those pews are now! There was very little in the way of original furnishings left in the church when we arrived - we have one item - a reading lectern which we believe was made from the old rood screen. Another Gerish photo furnishes us with a view of the Nave which does have a rood screen, but it does not appear to be the same one, so I am guessing that it was a much earlier screen that produced the wood for our lectern. There are pomegranates carved around it, which suggests that it was carved in the mid part of the 15th century. Pomegranates were the emblem adopted by Katherine of Aragon - and you often find them carved alongside Henry's Tudor Rose - but when carved alone in this way they can be a sign that the carver, or the customer, was taking sides in the royal divorce row... A risky business indeed!
We have three pictures for you this month - one curtesy of Gerish, one trying to show the same view - and an-other showing the staircase and the new ceiling above the nave.
As you can see we still have temporary handrails (or no hand rails!) in some parts of the church - a situation we are working hard to remedy so we can be ready to open the church for the Civic Society's Heritage day on the 21st June - wish us luck!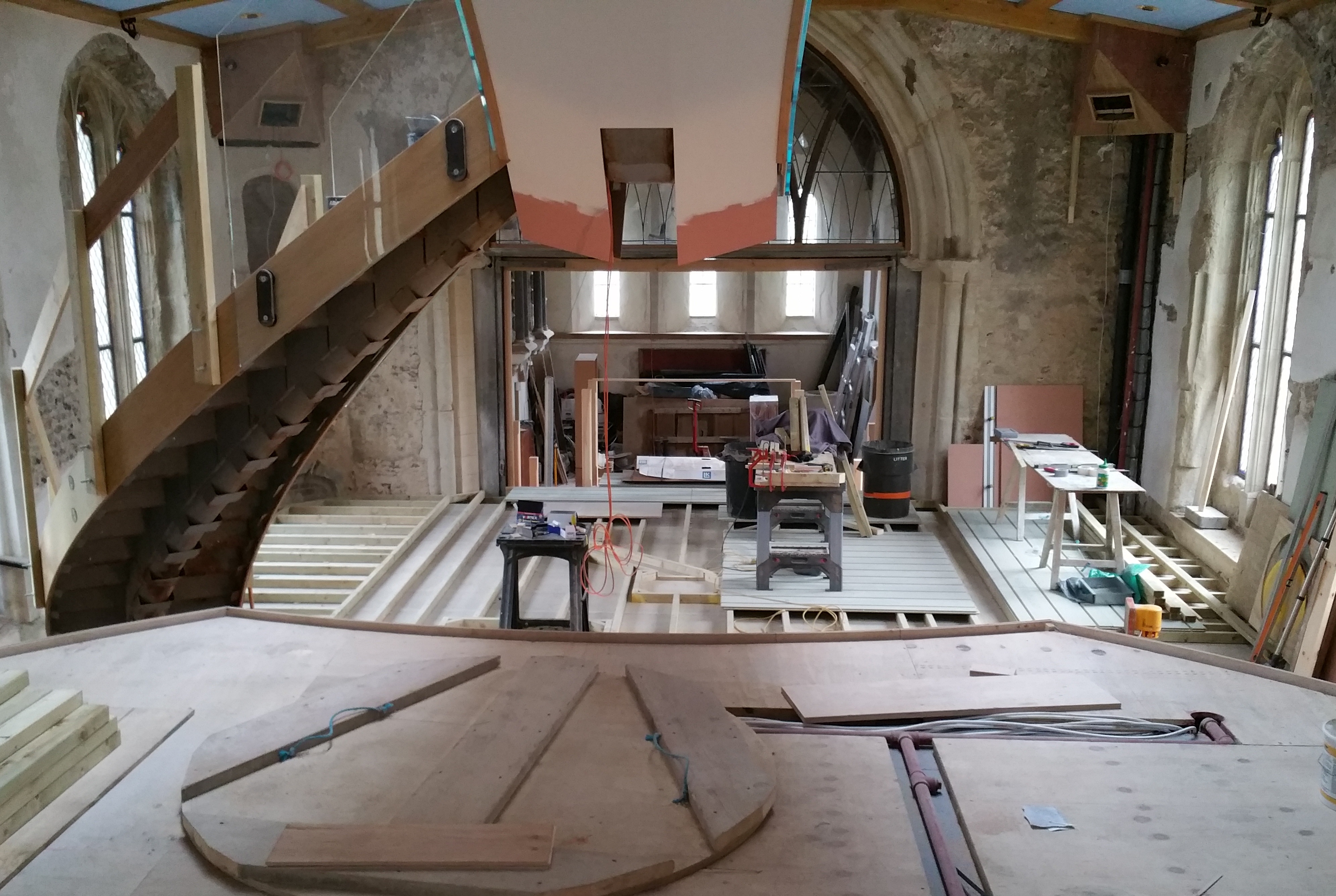 For more history and information related to St Bartholomew's visit www.layston-church.org.uk or follow us on Twitter @layston_herts