Before, after and some of the bits in between... (Part 56)
Martin & Mandy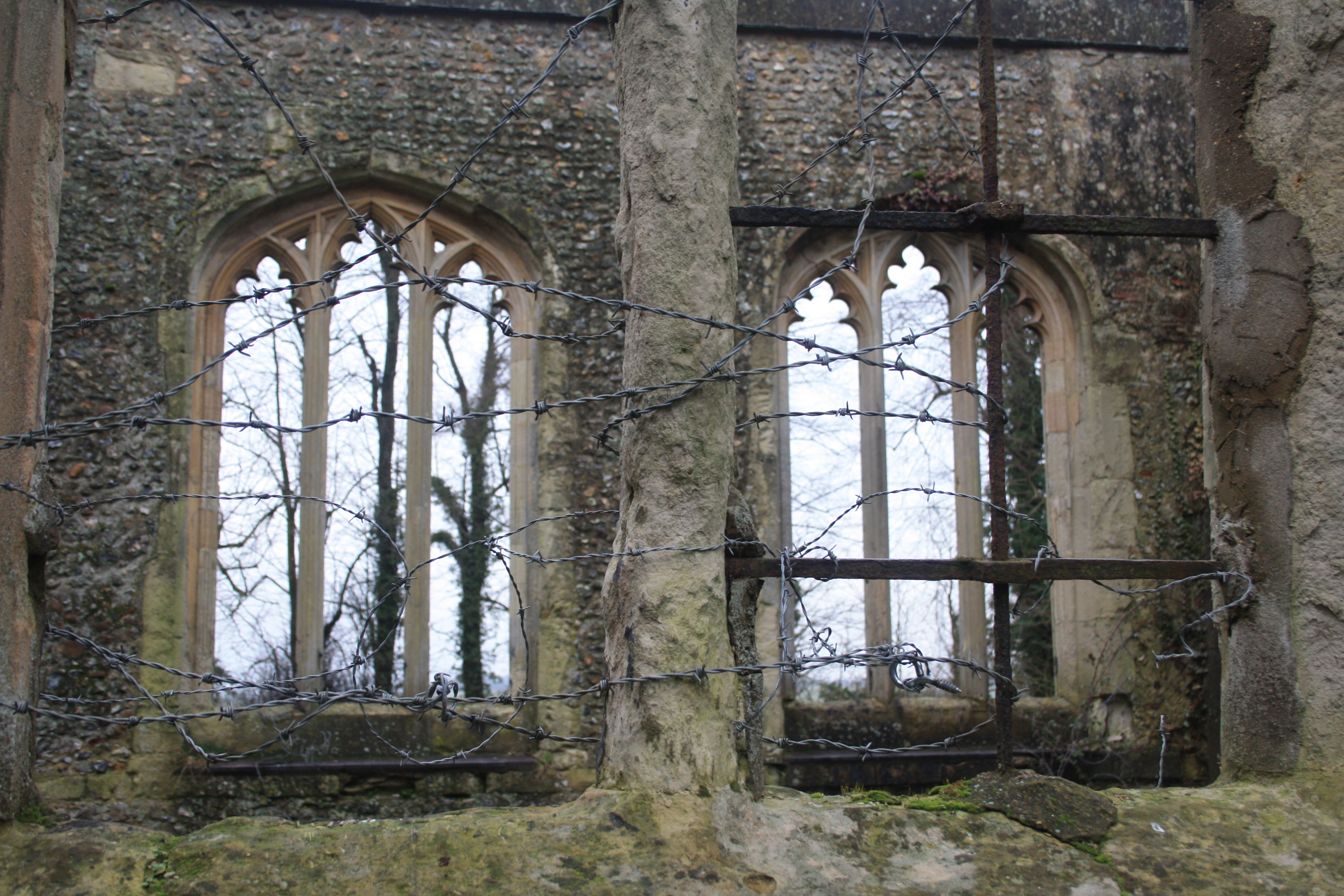 Happy New Year to you all… I know all of that seems like ages ago, especially if, like me, you've had a busy start to the year, but Happy New Year still needs to be said! With a new year we have a new full colour journal too, so we thought we'd say very little this month so that we could show you some nice before and after pictures!
As you're all aware by now we have tried to save every bit of the church that we could, so long as that didn't result in anything falling off – and I'll think you'll agree from the picture to the left that pretty much all of the stone around where this window should have been was indeed in danger of falling off! It now looks like the picture below - I think we've said before that we have tried to ensure that we replace like for like where we had to replace, and I am so happy with the results – it now looks like a typical, well cared for, Hertfordshire church window.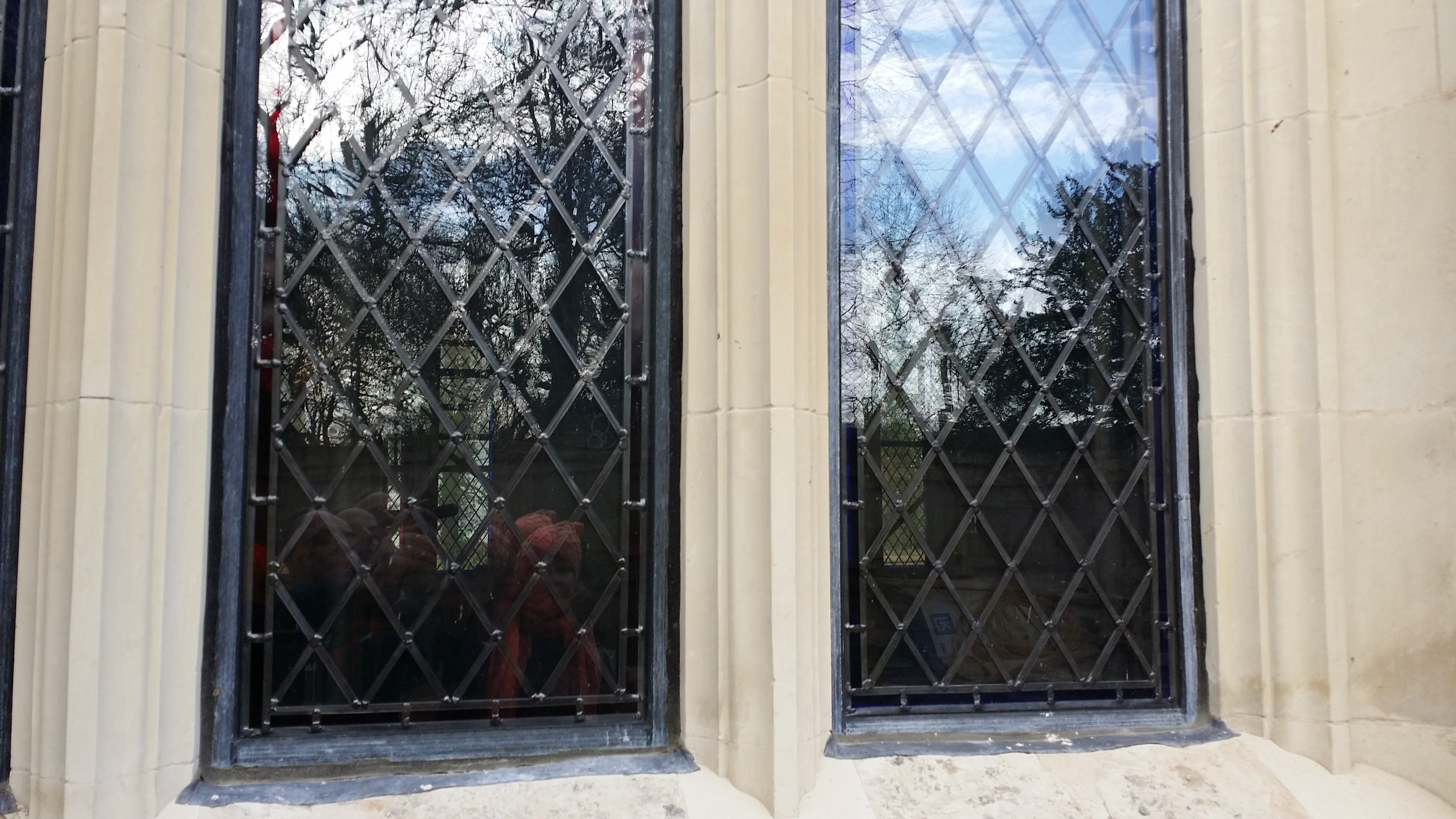 I am reminded every visit how important this church is in people's lives. I met one couple who named their daughter 'Layston' in honour of the church as their courting had taken place there. Also I recently received an email from a lady whose husband proposed to her in the churchyard – she was so shocked she leant against the nearest gravestone, one belonging to Sarah Keziah Potter. She subsequently named her daughter 'Sarah Keziah'. I can't help thinking that out of the two daughters Sarah got the better deal!
The other 'before' picture we have to show you is this one taken from the North side of the church. You can see on the first picture of the following page that the plasterwork on the chancel leaves a lot to be desired, and I can tell you that that North wall you can see behind the gravestones was in a pretty poor state. The stonemasons did a lot of work there gently scraping off loose stone until they reached something solid.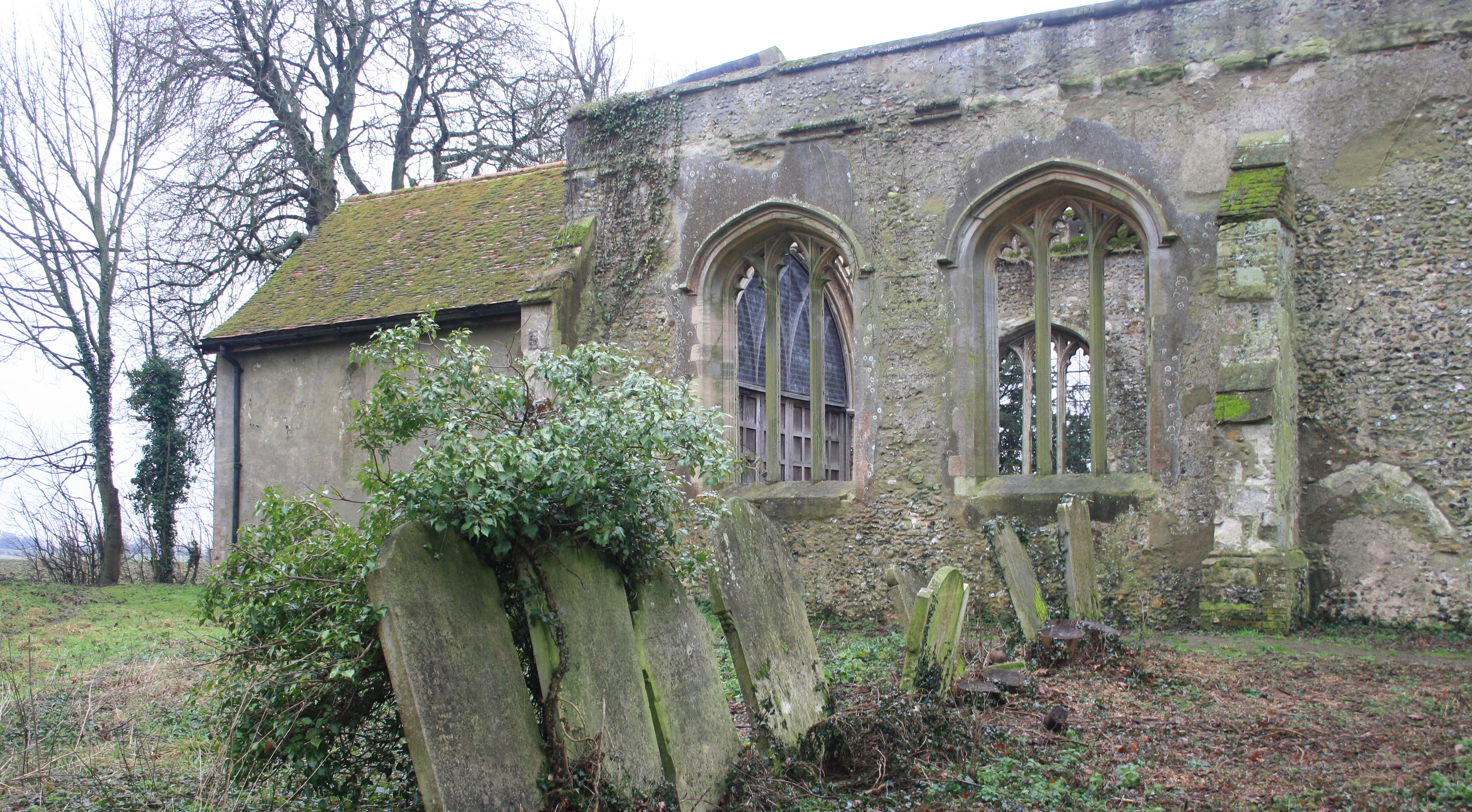 At one point they sent me a text with a picture of a stonemason sitting inside the hole in the wall that this work had produced. That particular wall was only a few years away from collapsing altogether.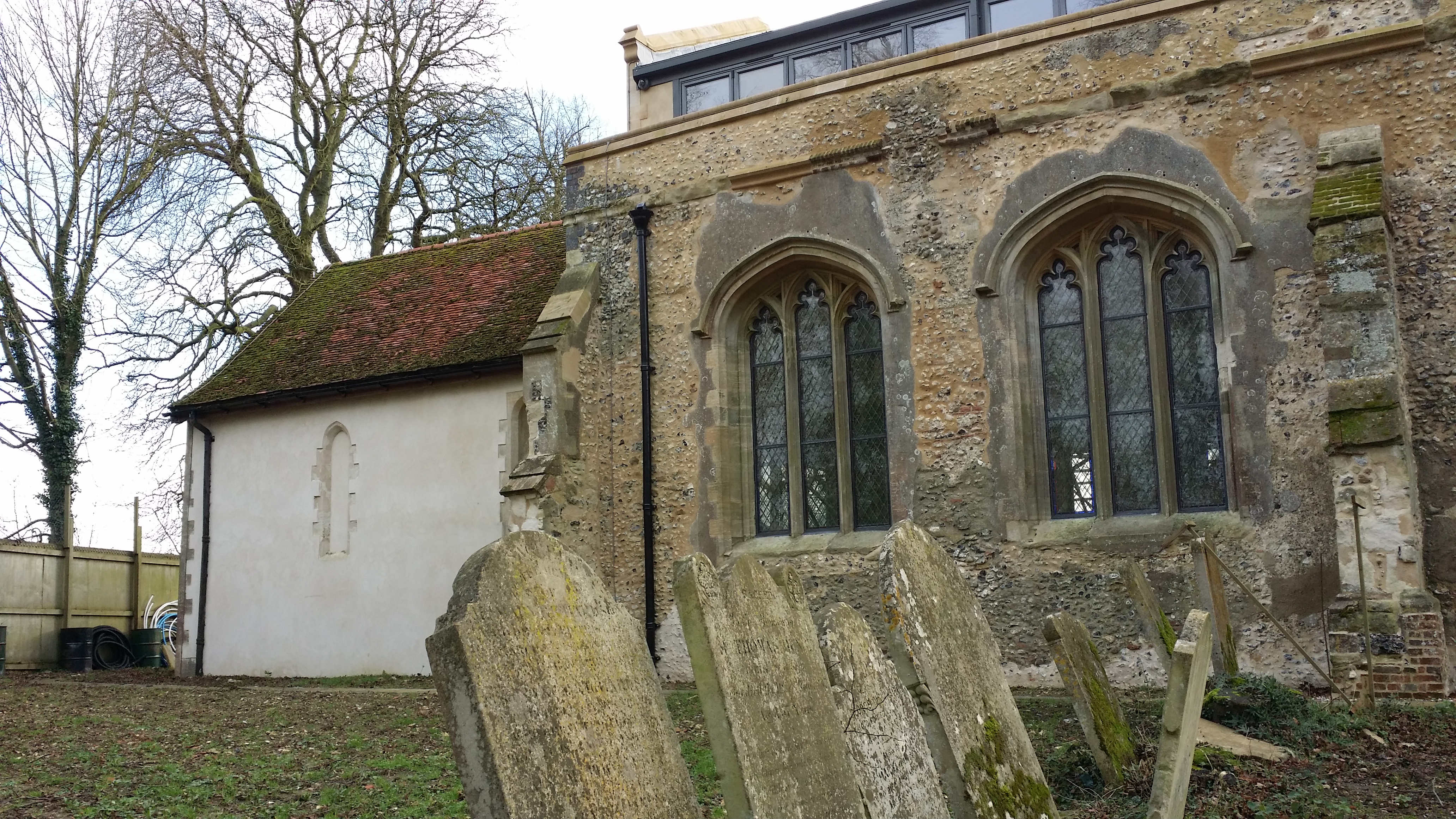 Now as you can see from a picture taken at the beginning of the year, all is well, the chancel has been re-plastered in traditional lime plaster, the wall has been stabilised and repointed, saving most of the original stonework in the process and the windows have been replaced – a job well done. We're are hoping to be able to resume open days this summer for those who wish to visit, watch this space!
For more history and information related to St Bartholomew's visit www.layston-church.org.uk or follow us on Twitter @layston_herts