Progress (Part 54)
Martin & Mandy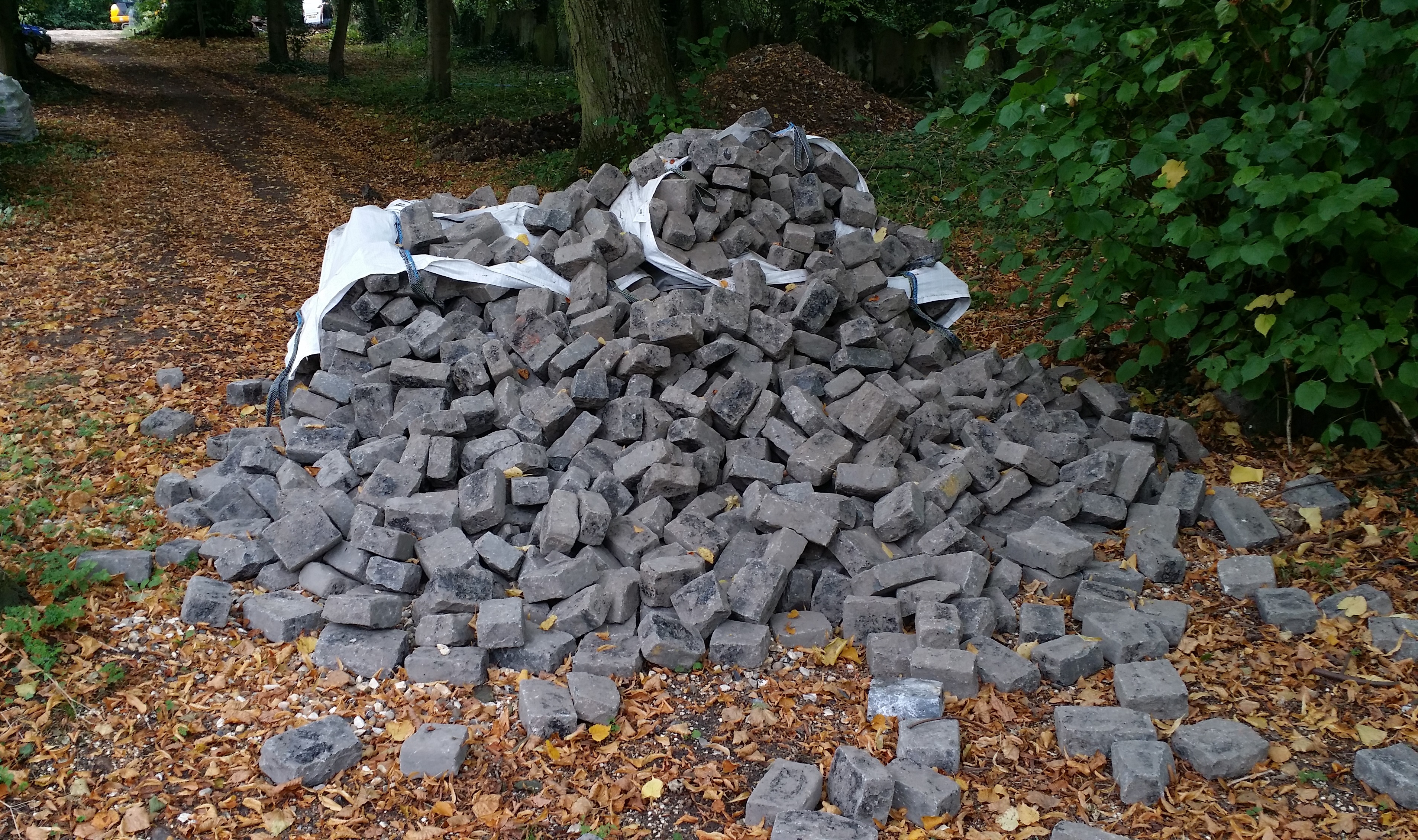 The last few weeks have seen leaps and bounds in progress that's visible from the outside. So far we have consumed two truckloads of Yorkstone and 10 tonnes of cobble setts, it's a miracle that the trucks got to the site but they did. Now with 6 weeks of Eugene and Dan working away we have a path round the church and one right up the centre of the lime tree avenue.
Most importantly we have managed to get the path installed without destroying any of the root systems for the trees which was something we were always worried about, especially as one of the limes on the eastern side of the avenue has roots that are real close to the surface, but I think we got away with it.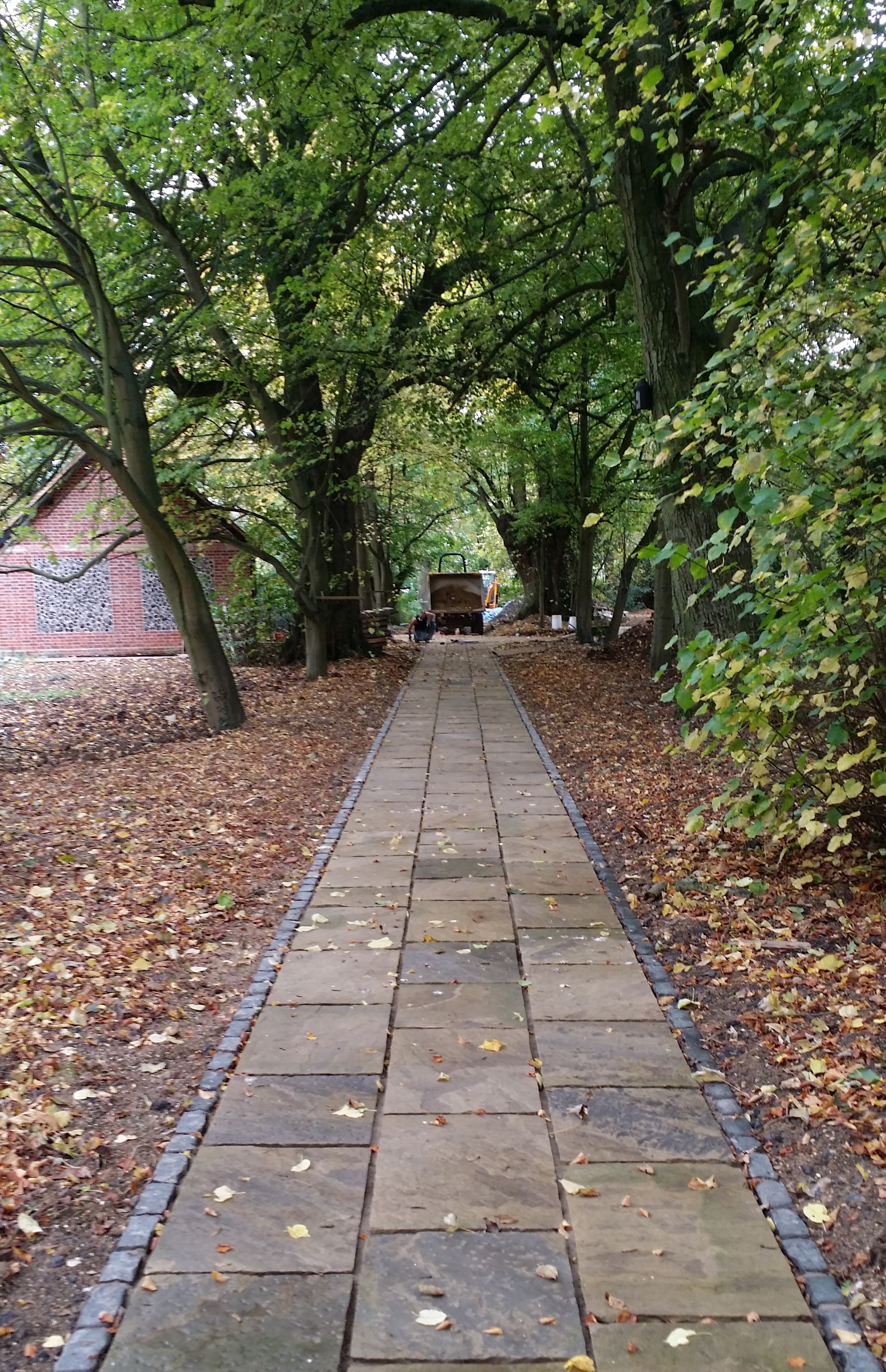 We ended up with a single stone wide path around the church with a stone set on each side. The original plans had a double width path, but the test bit of path we made just did not look right and neither did the ground lights, so we decided to reduce the width and remove the lights.
What was useful was the plan for a double width path between the limes also did not look right and turned into a triple width path again with a single stone set on each side to frame the path rather than a three wide stone set on each side. We have definitely found that test patches of walls, paths and such like have worked really well on the project. They have helped both Mandy & I to decide just what combination to use. I think even the conservation officers have had an open mind and used the test items for the purpose they are now, in my mind, clearly intended for.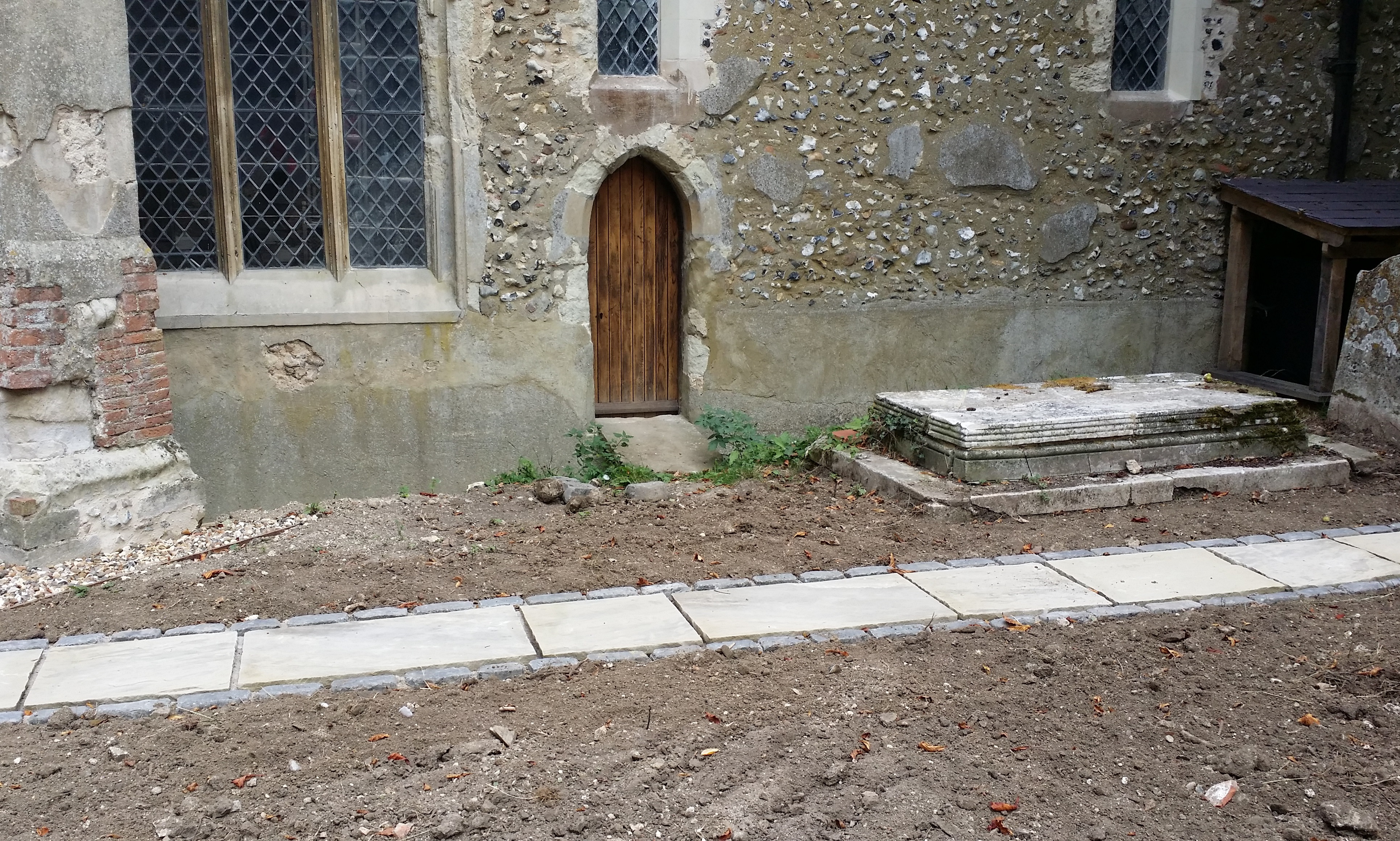 The Causeway is also a spot tidier as well, the next step there is to get the man hole covers fitted, then the water tap can be installed on the blue pipe so people visiting the new graveyard don't have to bring water with them. It's certainly much better off now the rubbish has been cleared, the slope profiled and the grass has started growing to cover it up. It does also have the advantage that it's no longer possible to drive a car off the roadway on that side. The pallets are no longer needed!
Dave delivered the last of the windows for the porch, they are the same as the main windows but they have 20 figures drawn into the clear diamonds, I've never met Alex who did the painting but we now have all sorts greeting you on the way in to the porch. All our favourites from six months ago are there but we also have a pair of pistols because of Robert Wogdon and a sailing ship since this should make Captain Hale feel more at home. We have the obligatory bird carrying a fish and an armed monkey just like Heinrich Leutemann would have drawn, along with a monopod just in case it rains (a monopod is a mythological human creature with a single large foot that we can hide under)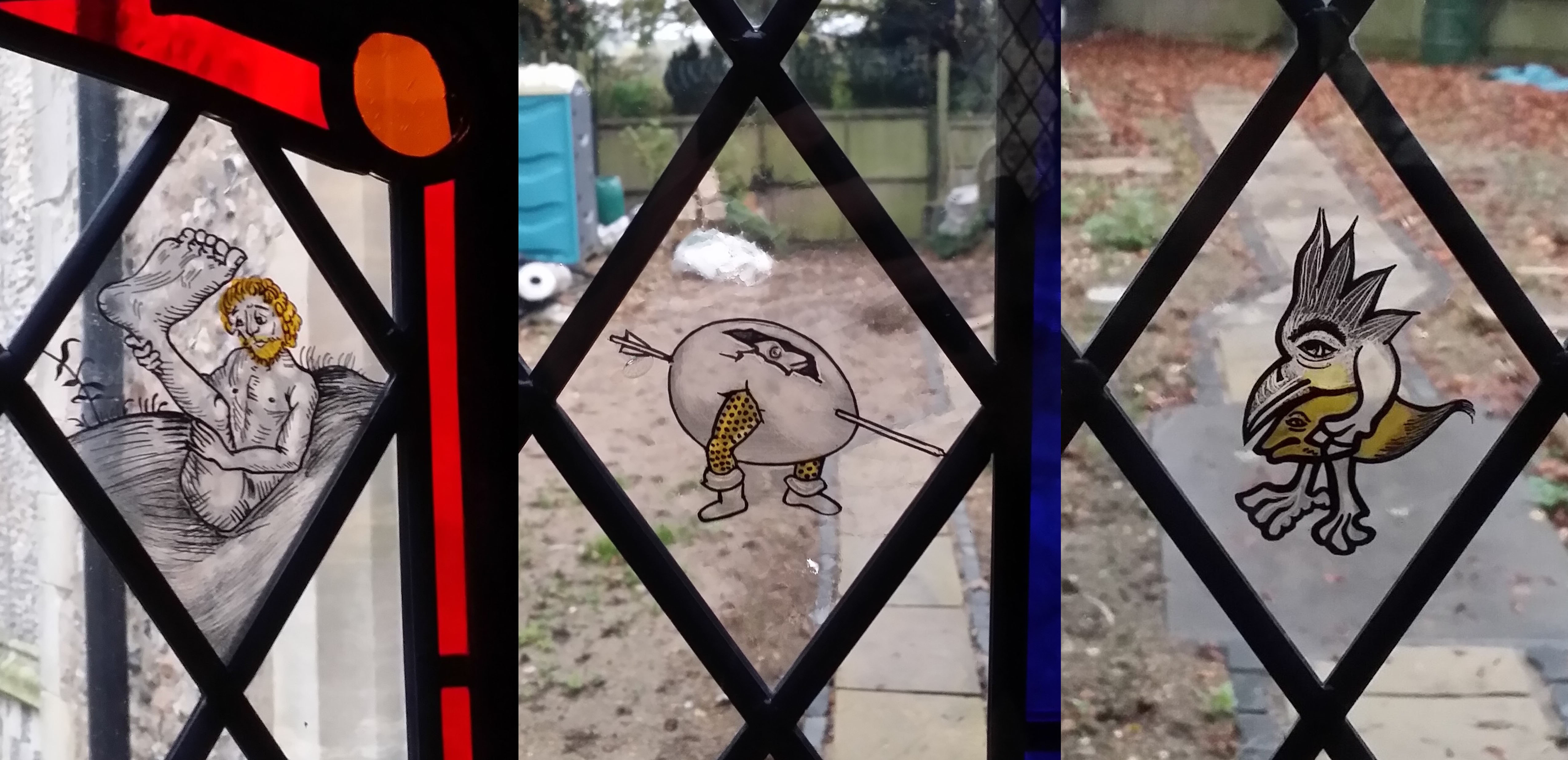 For more history and information related to St Bartholomew's visit www.layston-church.org.uk or follow us on Twitter @layston_herts