Computer Says No (Part 41)
Martin & Mandy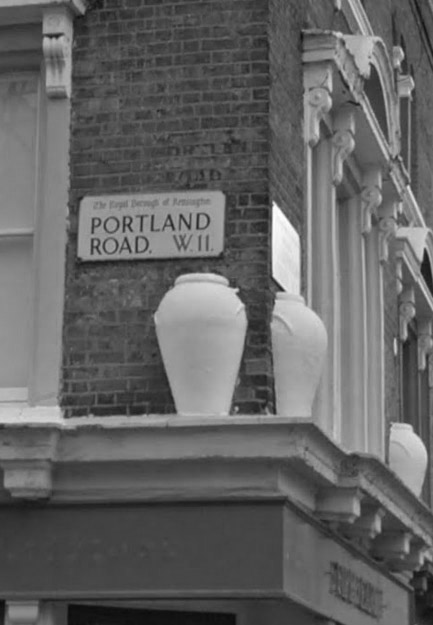 Well that was an experience! For some time now we have been meaning to do some research at the British Library but we've been so busy with work and church that we hadn't got round to doing it. This month though we were looking for a topic for the journal so I thought I'd better get on with it.
The first stage is applying for a library or 'readers' card, part of this process can be done online, so I busily fill out all the relevant forms, read all the terms and conditions, study the process involved in collecting a reader card, and clicked 'submit'. First part successfully achieved.
Once this has been done you are given a registration number and can now search through the library's collection for any documents you wish to see. I am now like a kid in a sweetshop and start predictably with a search on Layston Church. Lots of documents come up, including the memorials list that we took part in preparing, which I am surprised to learn was transcribed in 2007 - has it really been that long that we've been taking an interest in this old church?
Another item that caught my attention was: "A south-east view, in Indian ink, of the church or chapel of Buntingford." Now this could have been of any of the churches in Buntingford but I am rather hoping it is ours. This was done by a Thomas Baskerfeild, who lived between 1751-1816, so I am very interested to see what the church looked like in his time. In order to get to see any document in the library you have to request it in advance, so I check my diary for a day where I could nip up to London and request it for a day two weeks hence, that being the first day I am free.
Of course I then begin to wonder who Thomas Baskerfeild is, so I start looking for items to do with him in the library and I find dozens. From the lists and descriptions of these items he seems to have spent a long time wandering about in Hertfordshire drawing stuff! In one of the entries it describes him as an 'Oilman' which seems a bit unusual for the time and place, so further digging reveals that this meant that he dealt in oils in London - not crude oil or petrol type oil - but caster oil and olive oil which were specialist purchases then, you couldn't just nip down to the supermarket! If you ever see a Jar or half jar on a London building then that building was probably used by an Oilman to sell his wares. There's an few in Portland Road on the junction with Clarendon Cross.
Enough about Thomas - I really should get on with the research I was really here to do and start looking for Captain Roger Hale of the East India Company to see if I can find out more about him.
The on-line search results look exciting - we have his sea journals so I put in a request for them, along with some of his personal letters and letters from him to the East India Company. I also include the request for Thomas Baskerfeild's picture and now we are at the limit of those items I can ask for as a new member until I have registered and collected my card in person.... or at least I think I am - the instructions and website are ridiculously confusing - even for someone who's used to I.T. So I decide to email my request, working on the basis that they will let me know which ones are going to be available, and I get an email response that says that all the items I requested will be ready for me when I visit.
So finally at 12:40 (having arrived at 10:00) I make it to the Asian Studies room where Roger Hale's Sea journals are waiting for me. This is the good bit, it's a little like the experiences we had at the Hertfordshire Archive offices. I am handed three boxes tied with ribbon and I get to open them like Christmas presents to see what's inside. From the descriptions on the website I was unable to tell what I might get, and one of the journals doesn't even mention Roger Hale, but the other two do.
The first one is the journal for the Prince William, Captained by Thomas Gilbert whose 'Chief Mate' and author of the journal is our very own Roger Hale. The journal covers the passage of the Prince William from Gravesend to the Bay of Bengall which took from December 23rd 1726 to July 19th 1728, and I settle down for a long read. I'll finish this story in the next Buntingford journal.
For more history and information related to St Bartholomew's visit www.layston-church.org.uk or follow us on Twitter @layston_herts